THE EASIEST WAY TO PROTECT YOUR FINGERS WHEN HANDLING SHARP KNIVES!
Sometimes we think we don't need to take precautions until the worst actually happens.
The sobering statistics says that this is not a wise choice
Using the Cooks™ Steel Guard you can completely protect your fingers when handling sharp blades. The easiest and safest way to cut your vegetables in no less than a minute.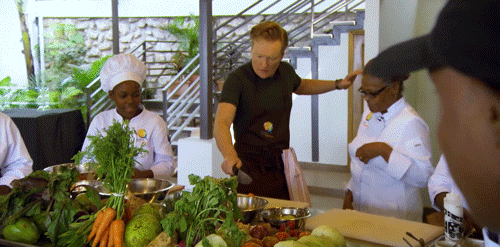 "I HAVE TO SAY WHEN USING IT I DO CUT A LOT QUICKER, EVERYTHING JUST FEELS SO MUCH MORE SAFE AND EFFICIENT I LOVE IT!"
Used on the middle finger, it leaves all other fingers completely protected  from danger but still leaves your other fingers free to completely handle food.
 The tip of the shield holds the food in place while you chop vegetables or meat giving you full control.


CUTS CAN BE A LOT WORSE THAN YOU IMAGINE OFTEN SEVERING TENDONS AND NERVES CRIPPLING PEOPLE FOR LIFE
Easily adjusting to fit the chef's middle finger, Cooks™ canprotect your fingers while slicing and dicing. 


FEATURES:
PREMIUM QUALITY: Made of high quality stainless steel material, anti rust. You are assured of a durable product that is highly resistant to corrosion

ERGONOMIC: This finger protector comes with an open ring design, suitable for most fingers; Can be adjusted according to your finger size; Snap open to put your finger in, and snap to close to fit your finger

PROTECTIVE SHIELD: The base of the shield is formed to hold foods still for perfect slicing so your fingers never have to be in the way

DISHWASHER SAFE: 
Specifications
Material: Stainless steel
Size: Approx.6.7CM (L)* 4.6CM (W)
Package inclusion:
1 X Stainless steel finger protector
---