THE PROVEN MOST EFFECTIVE METHOD TO REDUCE FLIES AROUND YOUR HABITAT.
Are you prepared for this year's dreaded fly season?
Flies. Irritating, itchy and inevitable. They are a shared, mutual issue that all animal owners have to put up with every year. We ask you again, are you prepared?
We created The Ranch Fly Trap with animals in mind. Us humans have to suffer from flies but nowhere near the extremeties your animals have to once the fly season is in full swing.
We are proud to say The Ranch Fly Trap works in any area there are flies and will work to keep flies off your animal no matter the species. (Horse,cow,duck,chicken,sheep,dogs,wolves,pigs, the list is endless).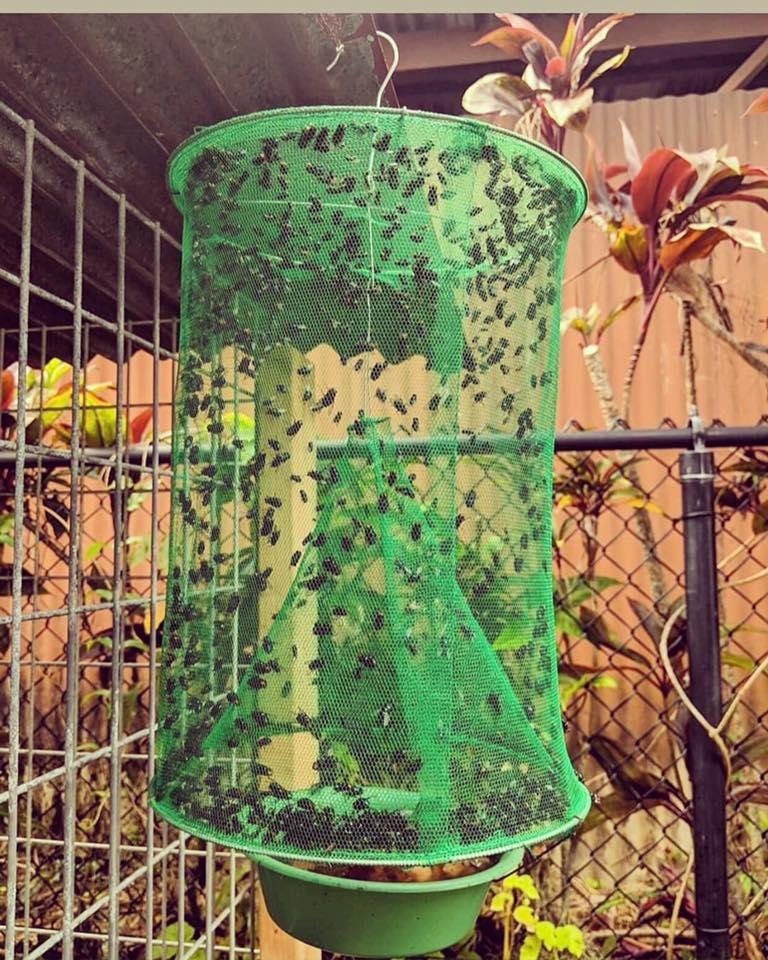 Setup is a breeze!
Load tray with bait and place tray in the bottom ring. (

You can grab some of ours below 

or make your own, anything super smelly works!)


Hook the 2 interior hooks together to form the funnel which traps the flies,


Hang somewhere &

 

watch it fill up with flies!
How long does each trap last? 
Each trap will last around 3 months, you can then decide whether to empty it or replace it with a new one since it will be full of flies. Be sure to replace bait regularly to keep attracting flies.
Speed up the process with our Premade bait! The best formula for attracting as many flies as possible!


Add to the bait bowl and pour some warm water on top,
Watch the flies scramble for a taste!
5 PACK of bait to kickstart your fly traps effectiveness
Click 'BUY IT NOW!' to get yours.
*100% MONEY BACK GUARANTEE*
---