A diaper bag that is substantial, waterproof and keeps everything set up with numerous zipper compartments.
This bag has a wide open design, a waterproof pocket, a tissue pocket and tin foil worm installation pocket to keep the bottles worm.
It also has a net compartment for towels and diapers.
It will definitely make moms' lives easier since they wont be carrying all the things separately.
Consider this amazing nappy bag as an investment and not as a cost.
Choose your color by clicking the product image. 
10 AMAZING FEATURES!!
Massive Storage

 

This bag might look small, but it has a massive storage capacity. The unique design of the bag gives you a deep storage area that can be accessed with great ease and comfort. Multiple storage pockets will ensure it remains organized and fuss-free.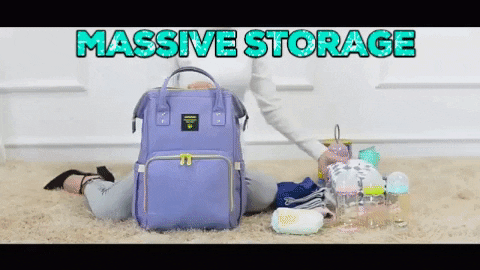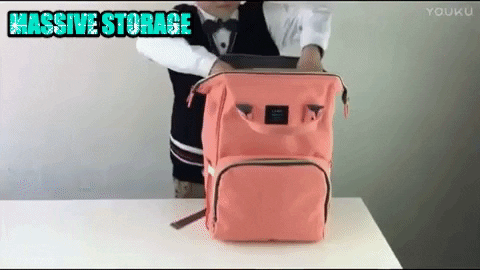 Diaper Storage

Separate areas are designed in the bag for diaper storage with a special separate waterproof enclosure for dumping wet diapers and wet clothes. This makes sure your dry and wet diapers remain unspoiled and safe.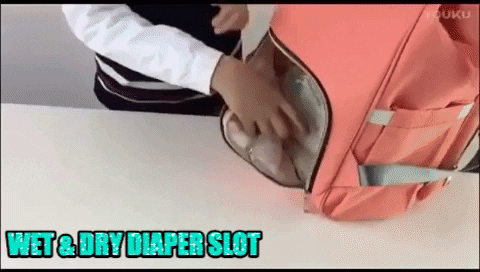 Insulated Baby Bottles

The Bag also has Tin foil Insulated pockets to maintain the perfect temperature for your Baby's milk and water. Provides Easy access to the bottles without having to go through the entire bag and Zero spillovers.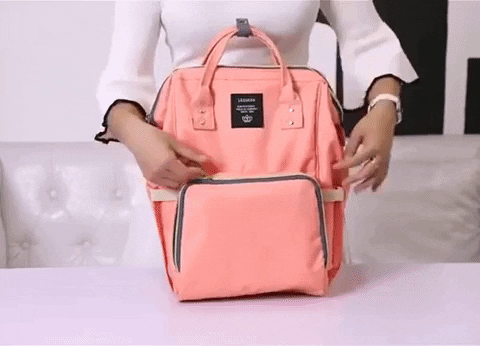 Wet Wipe Pullout

Easy and separate pocket area with Wet wipes is great for a quick access in emergency situations. Because of its outside access, you don't have to dig deep into your bag to pull out a wet wipe.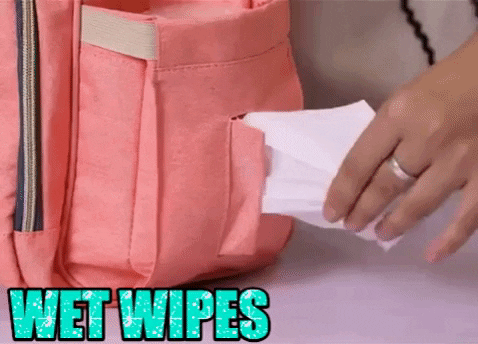 Waterproof

This entire bag is completely waterproof and will make sure nothing gets damaged in any weather or water spill on it, making it very easy to maintain the looks.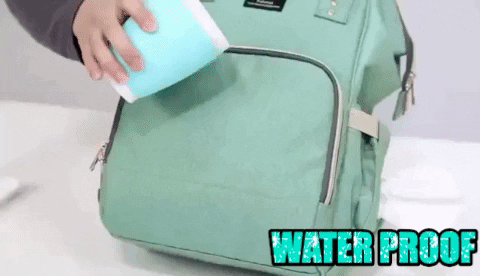 Hands-free Carriage

Versatile Design of the bag allows it to function as a backpack, a handbag or as an attachment to the pram as well. You can easily take care of your baby without having to worry about lugging a bulky and inconvenient bag.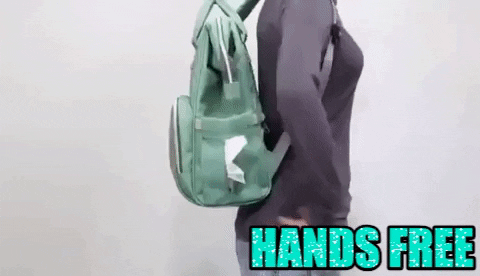 Fish Mouth Opening

The fish mouth opening design of the bag gives you a deep storage area and can accommodate wider items that can be accessed with great ease and comfort.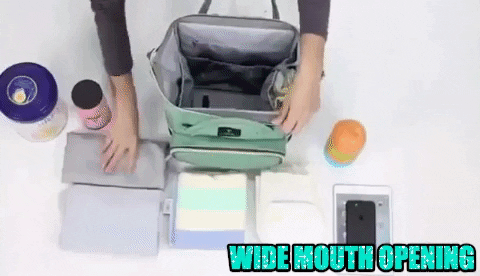 Easy Access

Thoughtful designing of the bag provides you with a clutter-free storage of things and with its wide opening at the back, you can reach even deeply buried items in seconds without having the empty the bag completly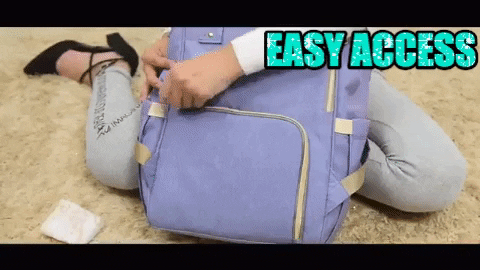 Secret Pocket

The bag also provides for a secret pocket on the back panel for your valuable items like phone or money, so you don't need to carry separate bags for yourself and your baby.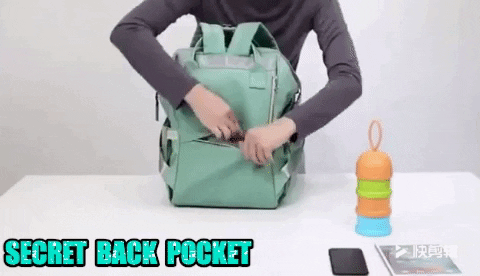 Design and Colors

The bag is designed to look extremely hip and trendy and comes in a variety of colors to match your looks. Take it to the mall, restaurant, shopping or just for a stroll in the park. It's perfect look will make heads turn for sure
Limited time offer! '

The product is not sold in stores

'
Click the 'Buy it now!' button now to secure this amazing car charger mount !
---